Book: If It's Snowy and You Know It, Clap Your Paws! By Kim Norman, illustrated by Liza Woodruff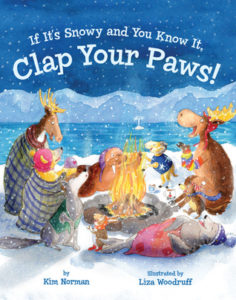 Song: "The Winter Pokey"
You put your mitten in, you take your mitten out
You put your mittens in and you shake them all about
You do the winter pokey and you turn yourself around
That's what its all about
(Boots, Hat, Coat, Snowpants, etc.)
Book: One Mitten by Kristine O'Connell George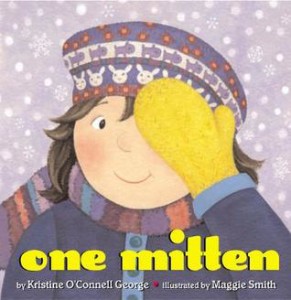 Flannel: Dress up warmly
The day is cloudy and the wind is bold.
Dress up warmly, you mustn't get cold!
Put on your coat and zip it up tight,
put on your left boot, put on your right.
Put on your scarf and put on your hat,
put on your mittens and clap clap clap!
Go outside and play and play.
Come in again, and then we'll say-
Take off your scarf, take off your hat,
The snow is melting so stand on the mat.
Take off your coat that was zipped up tight.
Take off your left boot, take off your right.
Take off your mittens, you're almost unwrapped.
Let's have some lunch, and then take a nap!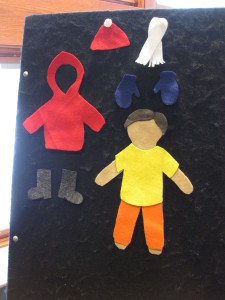 Song: "Boots" – Laurie Berkner: Victor Vito
Book: Walking in a Winter Wonderland by Felix Bernard & Richard B. Smith, illustrated by Tim Hopgood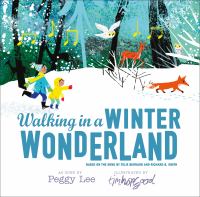 Song: Boots and parka, scarf and hat, scarf and hat
Boots and parka, scarf and hat, scarf and hat
In wintertime we dress like that!
Boots and parka, scarf and hat, scarf and hat
(Credit: Mel's Desk)
Book: If Snowflakes Tasted Like Fruitcake by Stacey Previn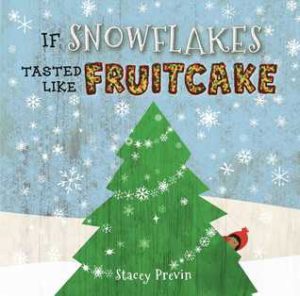 Flannel: Build a Snowman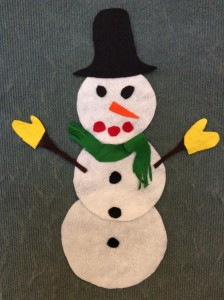 Song: "Shake Your Scarves" — Johnette Downing:The Second Line Scarf Activity Songs
Craft: