Sign language for oops
Book:  Barnyard Dance by Sandra Boynton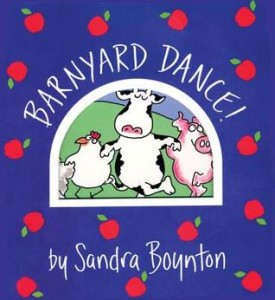 Song (with puppets): "Old MacDonald" – Old Town School of Folk Music: Songs for Wiggleworms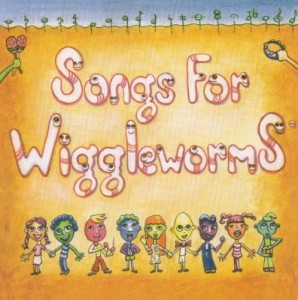 Rhyme: Pizza, pickle, pumpernickel
My little baby deserves a tickle! [tickle baby]
One for her nose, and one for her toes
And one for her belly where the hot dog goes!
Song: "Say, Say Oh Baby" – Priscilla Hegner: Baby Games
Book: Blue Hat, Green Hat by Sandra Boynton (use sign for oops)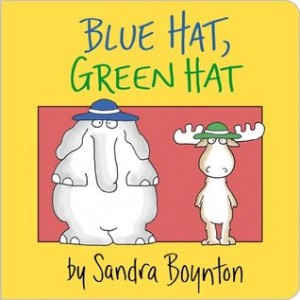 Book: Azul el Sombrero, Verde el Sombrero by Sandra Boynton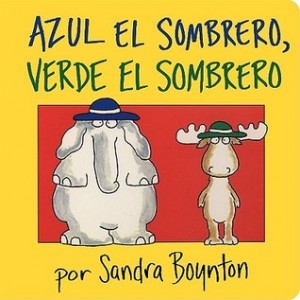 Song: "Pop Goes the Weasel" – Sharon, Lois and Bram: Mainly Mother Goose
Book: Moo, Baa, La, La, La by Sandra Boynton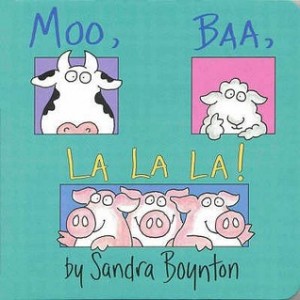 Rhyme: That's Me Complete
I have ten little fingers and ten little toes (wiggle fingers and toes)
Two little arms and one little nose (wave arms, touch nose)
One little mouth and two little ears (touch mouth and ears)
Two little eyes for smiles and tears (touch your eyes)
One little head and two little feet (touch head, wiggle feet)
One little chin, that's ME complete! (touch chin and pat chest)
(Source: Wadsworth Library)
Song: Here we go up, up, up (Tune: "Here we go looby loo")
Here we go up, up, up (lift baby)
Here we go down, down, down,
Here we go up, up, up
Here we go down, down, down.
Book (choral): Pajama Time by Sandra Boynton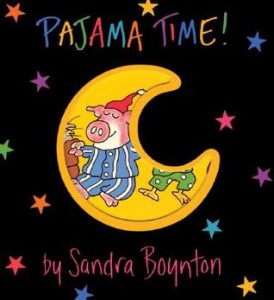 Song (with shakers): "Pajama Time" – Sandra Boynton: Philadelphia Chickens