Book: How I Became a Pirate by Melinda Long, illustrated by David Shannon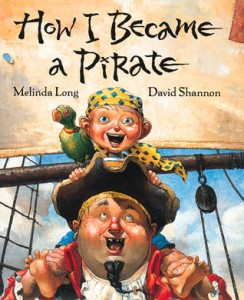 Flannel: Pirates Wear Patches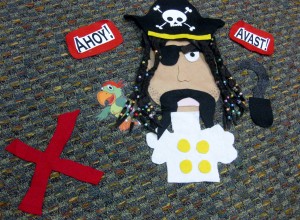 Pirates wear patches
and on their hand, hooks
Pirates love to mismatch
And give dirty looks
Pirates wear white shirts
with big puffy sleeves
Pirates are scoundrels
And rascals and thieves!
Pirates wear black hats
with a skull and cross bones
Pirates yell "Avast"!
And "Ahoy, thar she blows!
Pirates have long hair
they decorate with beads
Pirates aren't rare
When you're sailing the seas!
Pirates have a pet bird
and tie the best knots
Pirates are quite absurd
X marks the spot!
(Credit: Miss Meg's Storytime)
Song: "Captain Feathersword Fell Asleep on his Pirate Ship" – The Wiggles: Toot, Toot!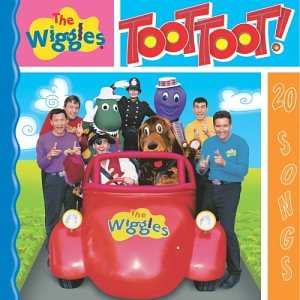 Song: If you're a pirate and you know it
If you're a pirate and you know it, swab the deck (swish, swish)
If you're a pirate and you know it, swab the deck (swish, swish)
If you're a pirate and you know it, then you'll hear the sea winds blowin.
If you're a pirate and you know it, swab the deck (swish, swish)
verses two and three
If you're a pirate and you know it, walk the plank (stomp, stomp)…
If you're a pirate and you know it, say ahoy Ahoy! (with arm movement)…
(Credit: Born Librarian blog)
Movie: Timmy Time: Timmy Finds Treasure
Craft: Black paper pirate hats with skull-and-crossbones die-cut, plus parrot to color and tape onto child's shoulder