Song: Hands Go Up
Book: Up, Down, and Around by Katherine Ayres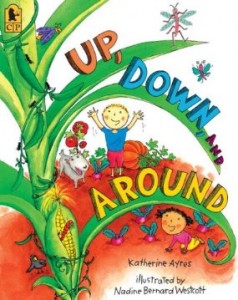 Song: "Oranges Grow on Trees" – Dance and sing! the Best of Nick Jr.
Song: "The Airplane Song" – The Laurie Berkner Band: Whaddya Think of That?
Book: Up! Tall! And High! by Ethan Long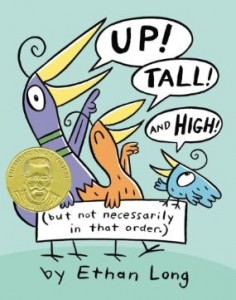 Song: Oh, The grand old Duke of York,
He had ten thousand men;
He marched them up to the top of the hill,
And he marched them down again.
And when they were up, they were up,
And when they were down, they were down,
And when they were only half-way up,
They were neither up nor down.
Book: Press Here by Herve Tullet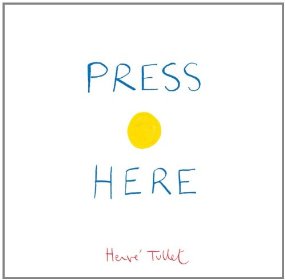 Rhyme (fingerplay): Up the Hill
Video: The Wheels on the Bus and More Sing Along Favorites by Paul O. Zelinsky