Introduction: What kind of foods do you eat on Thanksgiving? What does a turkey say? What things are we thankful for? Learn the sign language sign for thank you.
Book: Thanks for Thanksgiving by Julie Markes, illustrated by Doris Barrette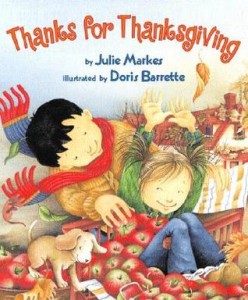 Song & Flannel: "Thanks A Lot" by Raffi: Quiet Time (credit: Mel's Desk) (kids sign the words "thanks" and "a lot.")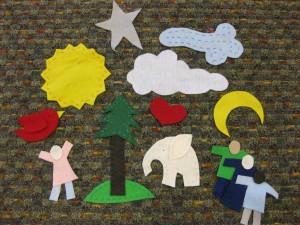 Book: Pigs Love Potatoes by Anika Denise, illustrated by Christopher Denise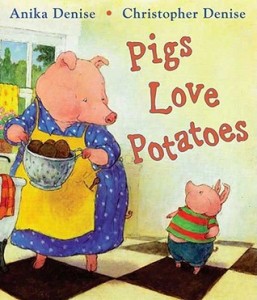 Song: "I'm Gonna Eat (On Thanksgiving Day)" w/ props – Laurie Berkner: Whaddaya Think of That?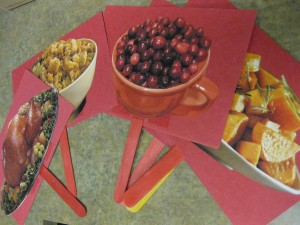 Book: I Know an Old Lady Who Swallowed a Pie by Alison Jackson, illustrated by Judy Schachner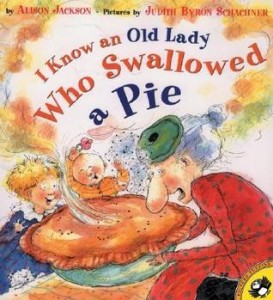 Song: "Popcorn" – Barenaked Ladies: Snacktime!
Book: Setting the Turkeys Free by W. Nikola-Lisa, illustrated by Ken Wilson-Max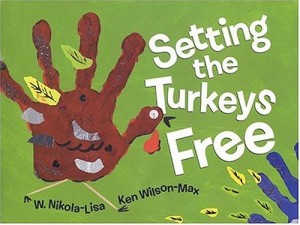 Craft: Hand Print Turkeys – inspired by Setting the Turkeys Free