Book: Thanks for Thanksgiving by Julie Markes, illustrated by Doris Barrette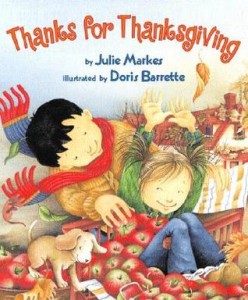 Song/Flannel:  "Thanks A Lot" — Raffi: Quiet Time (kids sign the words "thanks" and "a lot.)
Book: Thank You for Me! by Marion Dane Bauer, illustrated by Kristina Stephenson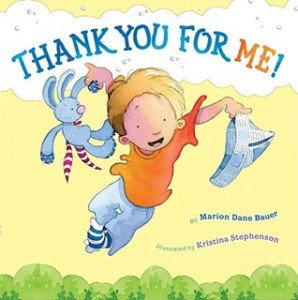 Song: "I'm Gonna Eat on Thanksgiving Day" – Laurie Berkner: Whaddaya Think of That?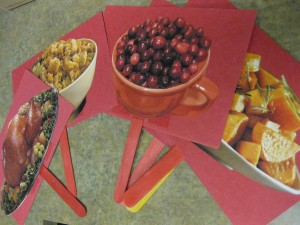 Book: 10 Fat Turkeys by Tony Johnston, illustrated by Rich Deas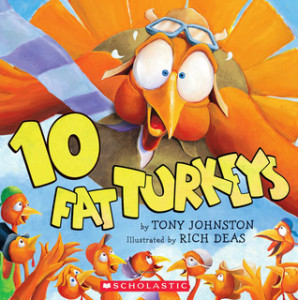 Song: "The Turkey Hop" – Carole Peterson: H.U.M.
Puppet: Turkey tells jokes from Turkey Riddles, by Katy Hall and Lisa Eisenberg, illustrated by Kristin Sorra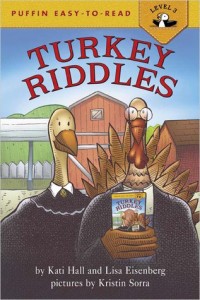 Craft: Turkey with tissue paper feathers and STUFFing I'm thankful for coloring page.