Sign language: Good night, Stars
Book: The House in the Night by Susan Marie Swanson, illustrated by Beth Krommes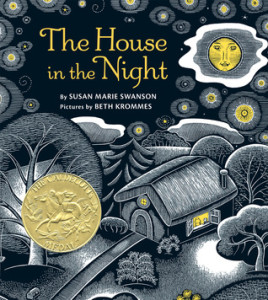 Song: "Wake up Toes" – Joanie Bartels: Morning Magic
Rhyme: Great A, little a
Bouncing B,
The cat's in the cupboard,
But she can't see me.
Book: Good Night Pillow Fight by Sally Cook, illustrated by Laura Cornell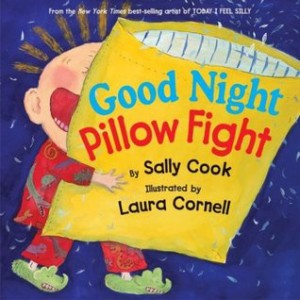 Song/Puppet: Counting Sheep (Tune: "This Old Man")
Counting Sheep, counting Sheep,
Helps my mommy go to Sleep.
One Sheep, two sheep,
Three sheep, four —
Soon my mommy starts to snore.
Repeat with Daddy, etc.
Credit: Sing a Song of Storytime by Susan M. Dailey
Song: Let's Tap our Feet Together (Tune: "The More We Get Together")
Let's tap our feet together, together, together,
Let's tap our feet together, because it's fun to do.
Let's clap our hands….
Let's touch our nose…
Let's touch our ears…
Book: Time to Sleep Sheep the Sheep! Mo Willems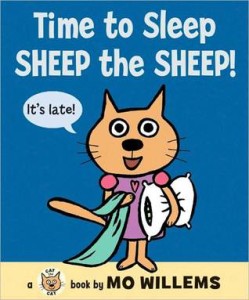 Rhyme: Pizza, pickle, pumpernickel
My little baby deserves a tickle! (tickle baby)
One for her nose, and one for her toes
And one for her tummy where the hot dog goes!
Song: Ants go marching
Book (Choral): Say Goodnight by Helen Oxenbury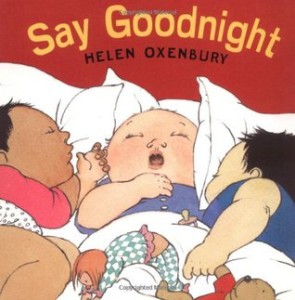 Song (shaky eggs): "Wimoweh" – Laurie Berkner: Whaddaya Think of That?