Sign language: Boat
Book: Little Boat by Thomas Docherty
Rhyme: Away up high in the apple tree (lift baby)
I saw a little baby smiling at me
I shook that tree as hard as I could (shake gently)
Down came the baby (bring down)
Mmm, was she good! (Kiss)
Song: Did you ever see a baby, a baby, a baby?
Did you ever see a baby go this way and that? (lean side to side)
Go this way and that way and this way and that way (lean front to back, side to side)
Did you ever see a baby go this way and that? (lean front to back)
Book: Bathtime Piggy Wiggy by Christyan Fox, illustrated by Diane Fox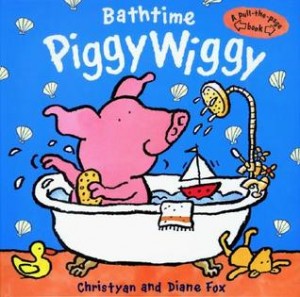 Song: "Row, Row, Row your Boat" – Old Town School of Folk Music: Songs for Wiggleworms

Rhyme: Great A, little a
Bouncing B,
The cat's in the cupboard,
But she can't see me.
Song: "My Bonnie Lies over the Ocean" – Susie Tallman: Let's Go! Travel, Camp & Car Songs
Book: Busy Boats by Susan Steggall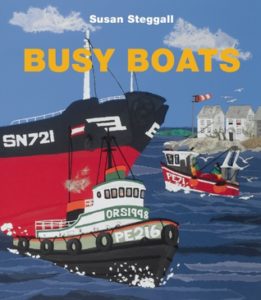 Song (shaky eggs): "Big Red Boat" – The Wiggles: Splish, Splash, The Big Red Boat!