Book: I Love Animals by Flora McDonnell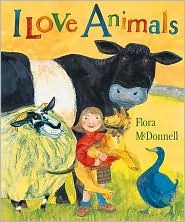 Song: "Old McDonald"
Rhyme: Roly poly, ever so slowly (roll arms)
Roly poly, faster, faster, faster!
Book: Do Cows Meow? by Salina Yoon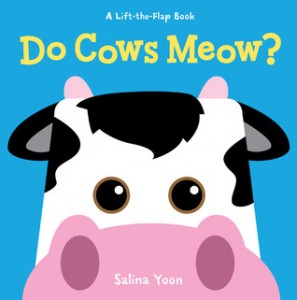 Song: "Wake Up Toes" – Joanie Bartels: Morning Magic
Song (with puppets):
Where is pink pig? Where is pink pig?
Here I am! Here I am!
How are you today, pig?
Very well, I thank you.
Oink, oink, oink.
Where is goat?…
Where is cow?…
Rhyme: Rickety, rickety rocking horse
Over the hills we go
Rickety rickety rocking horse,
Giddy-up, giddy-up, whoa! (hug)
Book: Brown Bear, Brown Bear, What Do You See? By Bill Martin, Jr., illustrated by Eric Carle
Rhyme: Pizza, pickle, pumpernickel
My little baby deserves a tickle! (tickle)
One for her nose, and one for her toes
And one for her belly where the hot dog goes!
Book (choral): Moo, Baa La, La, La by Sandra Boynton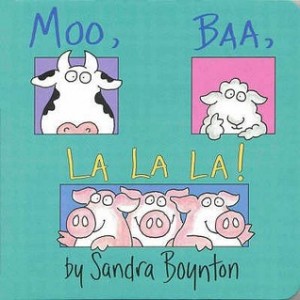 Song: "Can You Shake Your Egg With Me?" (Tune: "London Bridge")
Can you shake your egg with me,
Shake your egg along with me
It's as easy as can be
Now put it on your knee!
(Repeat with head, tummy, etc.)
(From Nancy Stewart; see nancymusic.com)
Song (shaky eggs): "The Fox" – Ylvis: The Fox
Save