Book: King for a Day! by Mary Tillworth, illustrated by Mike Jackson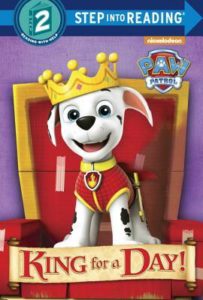 Rhyme: Castle Capers
I am the king of running, I run and run and run.
My subjects all run with me, and we have so much fun!
I am the prince of turning, I turn and turn and turn.
My subjects all turn with me an easy thing to learn!
I am the princess of dancing, I dance and dance and dance.
My subjects all dance with me and dance when they get the chance!
I am the Queen of jumping, I jump and jump and jump.
My subjects all jump with me and sit down with a bump.
(Source: Delta Township District Library Storytimes blog)

Book: Rubble to the Rescue! by Kristen L. Depken, illustrated by Mike Jackson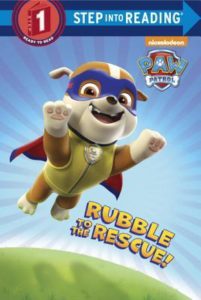 Song/Puppets: "There's a dog in school" – Stuart Stotts and Tom Pease: Celebrate
Song: "Black Dog in the River" – Kira Willey: Dance for the Sun
Book: Pups to the Rescue! by Nickelodeon AND Flannel: PAW Patrol Colors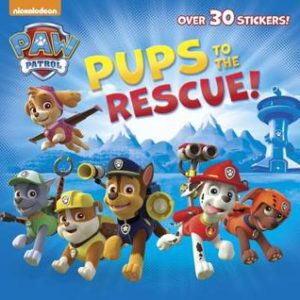 A fire hose on his back
A fireman's helmet on his head
Marshall's patrol vest is RED
With a nose meant to follow
He sniffs a scent that's new
Chase's patrol vest is BLUE
She flies in a helicopter
She jets off in a blink
Skye's patrol vest is PINK
He loves a digger and a shovel
And a bath to feel mellow
Rubble's patrol vest is YELLOW
He recycles and reuses
To keep the Earth clean
Rocky's patrol vest is GREEN
With tanks for underwater
And a hovercraft in storage
Zuma's patrol vest is ORANGE
(Credit: Leah Portz)
Song: "Drive the Fire Truck" – Old Town School of Folk Music: Songs for Wiggleworms
Activity: Bridge Collapse (role play scene where different pups come to the rescue when their specific skills are needed)
Craft: Coloring PAW Patrol Badges