Sign Language: Mustache
Book: Mustache Baby by Bridget Heos, illustrated by Joy Ang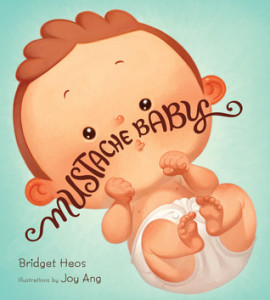 Song: Red, red, red, touch your head.
Blue, blue, blue, tie your shoe.
Brown, brown, brown, touch the ground.
White, white, white, take a bite.
Black, black, black, touch your back.
Purple, purple, purple, draw a circle.
Pink, pink, pink, give a wink.
Gray, gray, gray, shout hooray!
Book: Mo's Mustache by Ben Clanton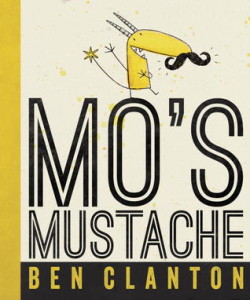 Flannel: There once lived a man named Mr. Lou,
He had a mustache that grew, and grew, and GREW!
On Monday it was as tiny as his nose,
On Tuesday it was as wide as his smile.
On Wednesday it stretched as far as his ears.
On Thursday it was as long as his arms!
But on Friday Mr. Lou caught the flu… ACHOOO!
and off went the mustache into the air as it flew, flew, FLEW!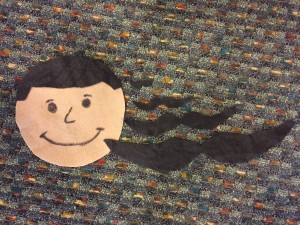 Courtesy of Sunflower Storytime
Rhyme: This is the circle that is my head (large circle with both hands)
This is my mouth with which words are said (point to mouth)
These are my eyes with which I see (point to eyes)
This is my nose that's a part of me (point to nose)
This is the hair that grows on my head (point to hair)
And this is my hat all pretty and red (place hands on head, fingers pointing up and touching)
Book: Book-O-Beards by Donald Lemke, illustrated by Bob Lentz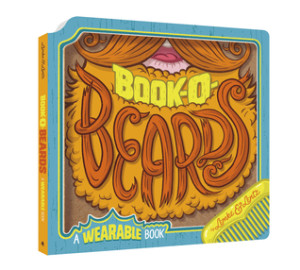 Song: One little, two little, three little mustaches
Four little, five little, six little mustaches
Seven little, eight little, nine little mustaches
Ten little mustaches under your nose
Movie: Caps for Sale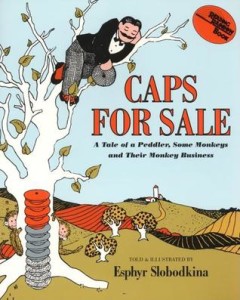 Craft: