Sign Language: Book
Book with Puppets:  Book! Book! Book! by Deborah Brass, illustrated by Tiphanie Beeke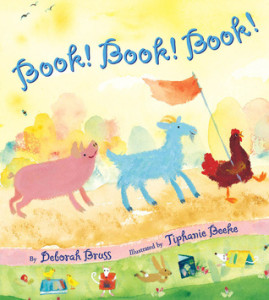 Song: "There's a Dog in School" – Stuart Stotts and Tom Pease: Celebrate: A Song Resource
Book: Roger is Reading a Book by Koen Van Biesen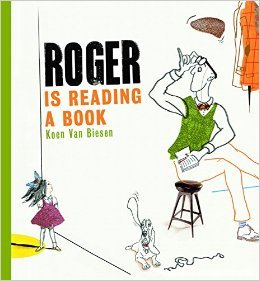 Felt Rhyme:
Five little books, sitting in pile.
Look inside, and see a crocodile.
Four little books, all in a pile.
All standing straight in a single file.
Three little books, sitting on the shelf.
Can you take one and read it for yourself?
Two little books, left on the pile.
Find one now and read it with a smile!
One little book, all that is there.
Found itself a reader who is happy to share.
Song: "If you're happy and you know it read a book (read a book)
If you're happy and you know it read a book (read a book)
If you're happy and you know and you really want to show it
If you're happy and you know it read a book (read a book)
Alternate verses: turn the page, check out some books
Book: Book! by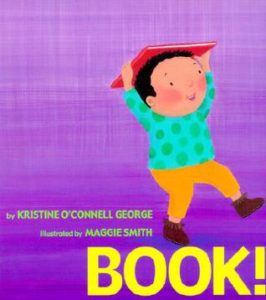 Song: "Rhythm in the Scarves"- The Second Line- Scarf Activity Songs: Johnette Downing
Craft: B Is for book