Sign language: Big, Small
Book:  A Pig is Big by Douglas Florian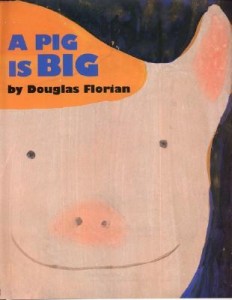 Rhyme: This Little Pig
Rhyme: Pizza, pickle, pumpernickel
My little baby deserves a tickle! (tickle baby)
One for her nose, and one for her toes
And one for her tummy where the hot dog goes!
Book: So Big! by Dan Yaccarino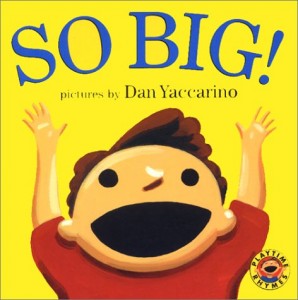 Song: "The Little Bird" – Georgiana Stewart: Nursery Rhyme Time: Songs, Rhymes and Movement Activities
Song: Ants go marching
Book: I Am Small by Emma Dodd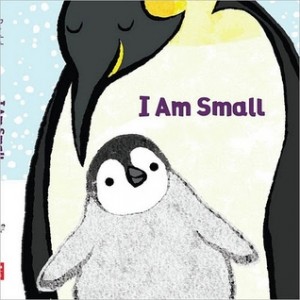 Rhyme: Great A, little a
Bouncing B,
The cat's in the cupboard,
But she can't see me.
Song: Let's Tap our Feet Together (Tune: "The More We Get Together")
Let's tap our feet together, together, together,
Let's tap our feet together, because it's fun to do.
Let's clap our hands….
Let's touch our nose…
Let's touch our ears…
Book (Choral): Big Fat Hen illustrated by Keith Baker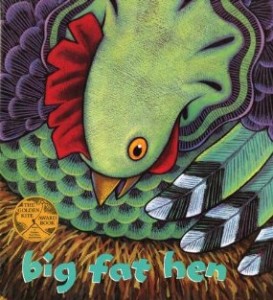 Song (shaky eggs): "Six Little Ducks" – Joanie Bartels: Bathtime Magic