Sign language: frog
Book: Frogs by Emily Green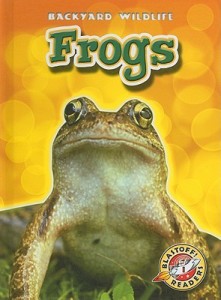 Song (with puppet): "Little Tadpole" (Tune: "Frere Jacques")
Little tadpole, Little tadpole
Lost his tail, lost his tail.
Now he has two feet
Now he has four feet
Look a frog! Look a frog!
Song: "Can you leap like a frog?" – Greg & Steve: Kids in Action
Book: If You're Hoppy by April Pulley Sayre, illustrated by Jackie Urbanovic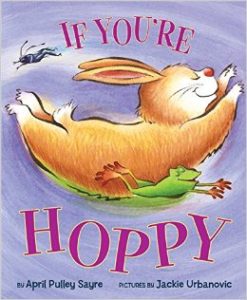 Song (with prop): "Five green and speckled frogs"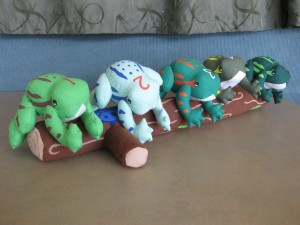 Rhyme:
Crazy crabs walk sideways, (have kids step sideways)
What a silly way to go
Snails slip slide forwards (slide feet forward, slowly)
And that is very slow
Ducks waddle, waddle,  (waddle waddle)
And that is funny too,
Bullfrogs hop, hop hop (hop)
And that's the best way to go!
Book: The Wide-Mouthed Frog by Keith Faulkner, illustrated by Jonathan Lambert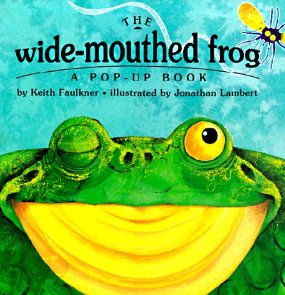 Song: "This is the way we clap our hands" – Kimbo Educational: Teach a Toddler
Song: "Icky Sticky Bubble Gum" – David Landau: Kids and Kitties
Craft: frog headbands (idea from Meg Hossler on pinterest)